Actionable roadmaps improve your SAM framework.
Successfully managing your software lifecycle goes beyond just negotiating discounts on licenses. You need to be able to ensure continuous software compliance and optimize overall software spend. Lacking a strategic solution for software license optimization means you'll likely face costly audits. We'll help you: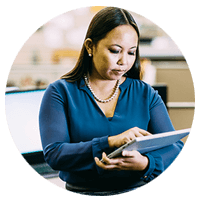 Move beyond inventory management.
Get a holistic view of your software portfolio and discover the benefits of having an engaged, proactive and strategic approach.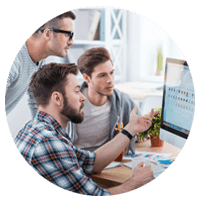 Strategically reduce software costs.
Simulate future software usage scenarios and strategically plan your software purchases to improve your return on investment.
Build transparent compliance.
Optimize your license position by precisely matching purchases to demand — while ensuring compliance and audit readiness.
---
Short-term services for long-term impact
Creating a better software strategy requires expertise that some companies don't have in-house. We'll help you optimize your technology investments, enabling your team to create more innovation in your business.
Whether you want to identify your SAM baseline or need an on-site SAM Workshop, we'll provide you with actionable insights and a plan to deliver meaningful outcomes. Partnering with Insight means you can do more to manage today and transform for the future.
---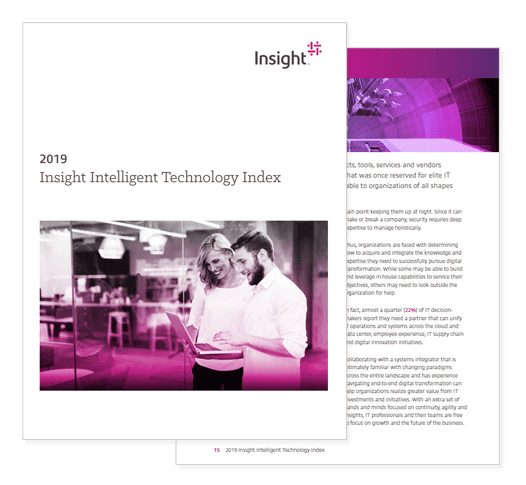 45% of IT professionals want to better implement software asset management tools and services.
— 2019 Insight Intelligent Technology™ Index
Read the report
---
How we identify gaps in your SAM framework
Our methodology includes giving you hands-on guidance to help align your software strategy with your overall business goals.
Discovery

Consolidation

Analysis
Full discovery sessions
Gain visibility into your entire license inventory for all device types, including virtualized machines, server clusters, the cloud and more.
Inventory consolidation
Bring disparate inventories together in a single asset repository for better tracking, management, reporting and forecasting.
Reporting and recycling
Get a detailed analysis and an action plan that identifies the right SAM processes and intelligence on usage to know which licenses to recycle.
---
Determine your SAM baseline.
Software licensing conditions are constantly changing and becoming more complex. Because each software publisher has its own licensing rules, incorrectly applying those rules can have substantial financial consequences. License reconciliation services from Insight will help you:
Get a more in-depth look at your assets.
Prevent over- and under-buying.
Gain valuable insights to stay compliant.
Mitigate risks and avoid audits.
---
Get a free SAM assessment.
Answer seven simple questions to receive a quick analysis of your Software Asset Management (SAM) environment, including potential areas of improvement. You'll also gain access to a software specialist to assist you with better management.
Evaluation
A thorough understanding ensures you avoid unused software or duplicate technology.
Consultation
We have decades of experience, thousands of certifications and a deep partner portfolio.
Optimization
Our tools help you continuously improve your environment to maximize technology return.
---
SAM Workshop: Go beyond the baseline.
Create a vision of the future and get a commitment from Insight to solidify it. Our SAM Workshop provides you with an in-depth assessment and customized SAM roadmap.
During a one- to two-day on-site visit with your key stakeholders, we'll review your current state versus your future state. We'll also present a strategic plan to help you better manage your software assets.
---
SAM tools: Drive efficiency and transparency.
Manually optimizing complex licenses is labor-intensive and doesn't scale. We'll provide you with self-service SAM tools to automate and accelerate manual processes. Choose from two levels of support and functionality depending on your team's needs.
Learn more
---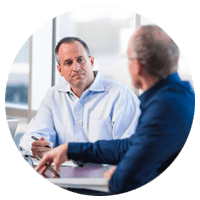 Experience
We have deep expertise in SAM. In fact, our SAM consultants have an average of 10 years of experience in this area.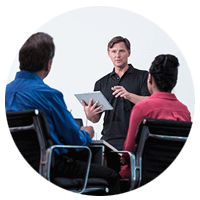 Capability
With experts in North America, Europe, Asia and the Pacific, we've helped clients with as few as 100 seats to more than 300,000 seats.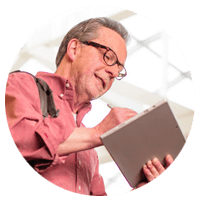 Innovation
Our solutions are flexible and customized to meet your specific licensing needs and keep you ahead of compliance issues.
---
Success stories
See how our enterprise clients gain tangible benefits from SAM tools and services.
Global pharmaceutical company

Our client was out of compliance and needed license management and compliance visibility for 110,000+ desktops in 14 languages and multiple currencies. With managed services and tools, this client achieved return on investment in months and realized:

Average savings of $3M annually
Compliance visibility with all publishers
High service levels for end users

Global home and business company

The client had no view into assets across its enterprise or into deployment location or status. The company also lacked a process to track spending across more than 23,000 desktops.

Adopting Insight's Enterprise License Manager empowered the client to turn data into actionable insights, including:

Passing stringent security testing
Creating a new SAM design and process
Successful entitlement compliance

Global financial company

Our client was spending millions on software across more than 30,000 desktops without a reliable way to track licenses, deployments or spend. With Insight managed services and tools, this client completed baseline reconciliations and enjoys other benefits, including:

The establishment of required baselines
A successful new SAM process
Maintained compliance
---
Featured articles, assets and blogs for software asset management
Get flexible and scalable SAM solutions.
We'll assess your business needs and offer tools and services that help you boost efficiency while staying compliant.