Gain peace of mind
Complex systems, demanding users, overworked personnel and shrinking budgets can make managing your IT infrastructure overwhelming.
Our network operations center provides the best people, technology and processes to manage and monitor your entire operation proactively, so you can scale cost-effectively and quickly address evolving business priorities. Service Organization Control (SOC) 1, 2 & 3 Type 2 compliance Payment Card Industry (PCI) certification Statement on Standards for Attestation Engagements (SSAE)
Certified engineers, reporting and analysis
Get 24/7 proactive health, performance and security monitoring and management. Our certified engineers offer expert troubleshooting, systems project support and day-to-day administration.
Operational reporting, along with security and network performance analysis, provide you with the critical information you need to optimize your IT environment. Rapidly adopt advanced technology and enjoy a faster time to market on projects.
We offer a wide range of knowledge.
Benefit from our expertise to optimize every technology that supports your infrastructure, from networking to IP telephony, contact center, cloud, security and video.
Solutions for every challenge
From real-time technical troubleshooting to security and forward-thinking end-user services, we provide flexible solutions that help your business increase efficiencies while driving innovation.
Stay in the know with our app.
The intuitive Insight app empowers you with real-time ticket notifications, device look-up and more. Stay on top of what we're doing to manage your day-to-day network operations. Explore our app.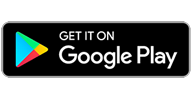 Let us help you with network operations support.
See how our dedicated network operations center can free you to spend more time innovating and less time maintaining.